About TEAL
Connecting Everything, Everywhere.
About TEAL
Teal's GSMA certified technology connects any device onto any data network worldwide. With more network operator agreements than any other connectivity provider, Teal gives businesses everywhere the flexibility and control to remotely switch between networks, ensuring the highest level of reliability and performance for any internet of things (IoT) deployment. Teal supports applications across many industries including mobility, robotics, drones, industrial IoT, healthcare, and private LTE/5G.

Like you, we believe in a world where you should be in control of your IoT deployments and with Teal you gain the freedom to choose which networks your devices connect to. This saves companies time and money while delivering all the advantages of lightning-fast LTE and 5G networks.
Find out if eSIM technology is right for your business, contact a TEAL IoT expert today!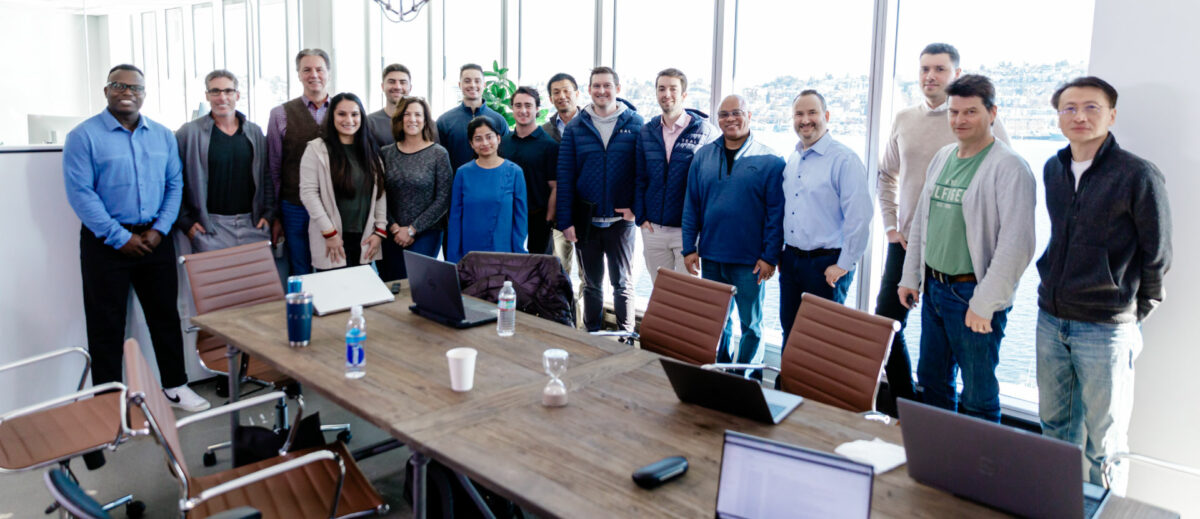 Our Story
Founded by Robby Hamblet and Michael Johnston, Jr. in 2018, Teal was created to revolutionize eSIM technology and to provide a new connectivity platform that provides true programmability. With Teal you get programmatic control to connect onto any networks in the world. 
Robby was previously a senior engineer at Globetouch, a company that provides white-label-platform as a service (WPaaS), for the deployment of IoT applications centered around global connectivity, device management and edge intelligence for automotive manufacturers. While at Globetouch, Robby noticed there was a huge opportunity to build a connected world far beyond the automotive industry. Today, Teal is the world's first true eSIM platform connecting the world one IoT device at a time.
Our Vision
Teal is more than just an eSIM solution. Our vision is to enhance lives by democratizing access to mobile networks everywhere and connecting the world. We exist to give people across the world more freedom and control over the networks their devices connect to.
Trusted by multiple companies across globe such as, Starship Technologies, Volatus Aerospace, Safe Fleet, Machfu, Boingo, and more. At Teal we are making an impact by connecting the world, one device at a time.
"The connected world is exploding exponentially and somewhere around 50 billion devices will be connected to the internet by 2030. 5G remains the most ground-breaking evolution to date in the history of wireless networking and Teal believes that business everywhere should have the ability to access secure and high-performance mobile networks while simultaneously unlocking the benefits of eSIM technology", said Michael Johnston, Co-Founder and Chief Business Officer of Teal.